S.A.D. Lounge
What's On ?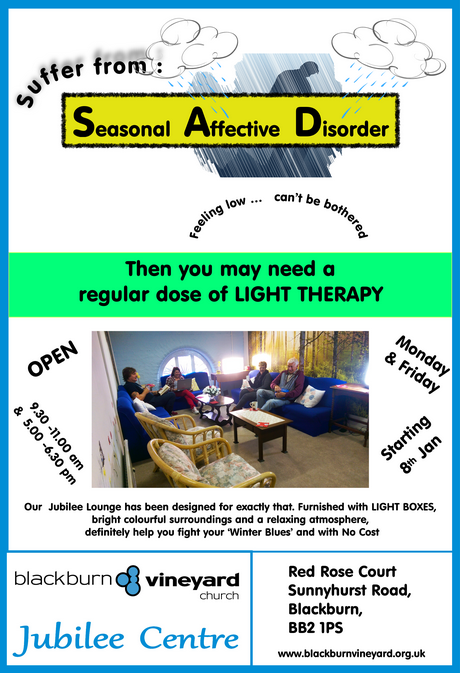 CLOSED FOR SUMMER !!
Yes, for those suffering from S.A.D. an opportunity for some slight relief.
Our Jubilee Lounge has now been equipped with S A D lamps and is ready for use -
Every Monday and Friday between the times of 9.30 - 11.00 am
WATCH OUT for our next season .... coming soon
The facilities are free to use and there will be refreshments available too, So bring a book, a lap-top or whatever you want to pass the time away; or just join us for some good conversation.